Using a biological approach, we are growing hard red wheat, rye, einkorn, oats, sunflowers, canola, buckwheat, black beans and hops in the town of Ancram, Columbia County, New York. We were USDA certified organic in 2017 by NOFA-NY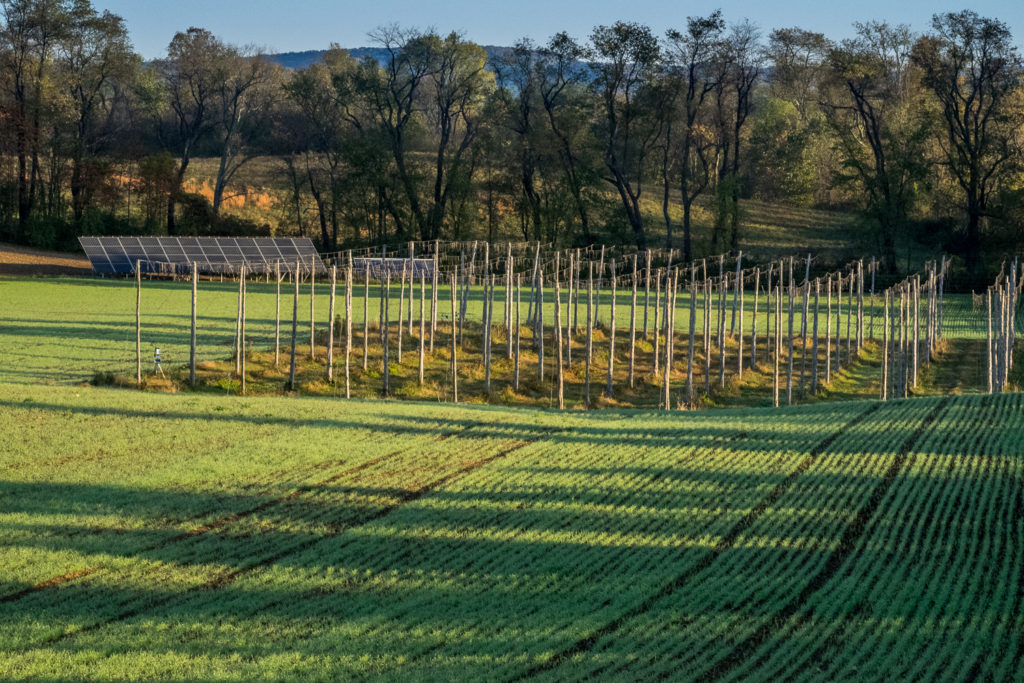 "Biological farming" is essentially putting soil health first and foremost. Crop rotation (we rotate both cash crops and cover crops) is foundational to this approach with the primary objective to have plants growing in the soil for a long as possibe. Bare ground is avoided. We are proactively managing soil mineral balances, encouraging soil "biology" with bacterial and fungal inoculants and feeding this underground wildlife with molasses, liquid fish and kelp, as well as cover crops. Plant sap analysis is used to identify plant mineral imbalances which are remedied with foliar spraying. Cover crops, which are used to build soil organic matter, suppress weeds, recycle minerals and provide nitrogen, include various clovers, turnips, radish, Phacelia, buckwheat, sunflowers.
All farm operations are done with our own equipment. Hops are harvested, dried, pelleted and vacuum packed on the farm. Grain is dried, cleaned and stored on the farm prior to sale to local millersa and bakers.